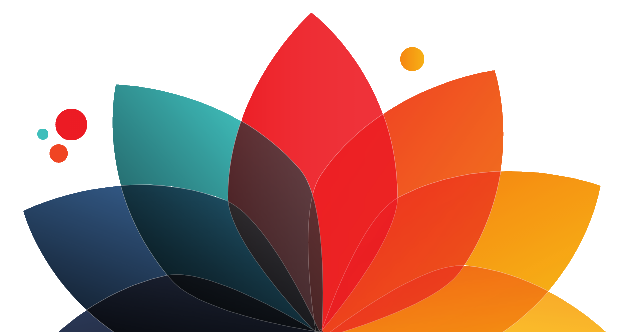 structure
Association Avenir Santé
The association is committed to the health of young people aged 12 to 25 since 1999 throughout France. Its mission ? To carry out actions of prevention and reduction of risks both in the festive environment, the public space, the educational environment, or the digital on various health topics: addictions (alcohol, tobacco, cannabis, other drugs …), hearing risks, traffic accidents and sexual health.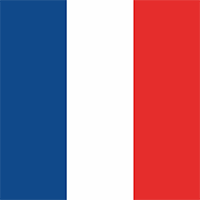 Many tools have been created by the Avenir Santé team
In France, associative experiences have a very important value on a personal record and in the process of integration into employment. So, to promote the employability of young people, we have developed tools that encourage them to engage in a civic approach as volunteers or volunteers in civic service. The tools « Cap ou pas Cap de t'engager ! » (« Able or Unable to commit you !) », Which come in the form of tot-bags, posters and flyers, are intended to make young people want to engage in our structure, as Carma Angels, in order to act with other young people. But also to flesh out his resume.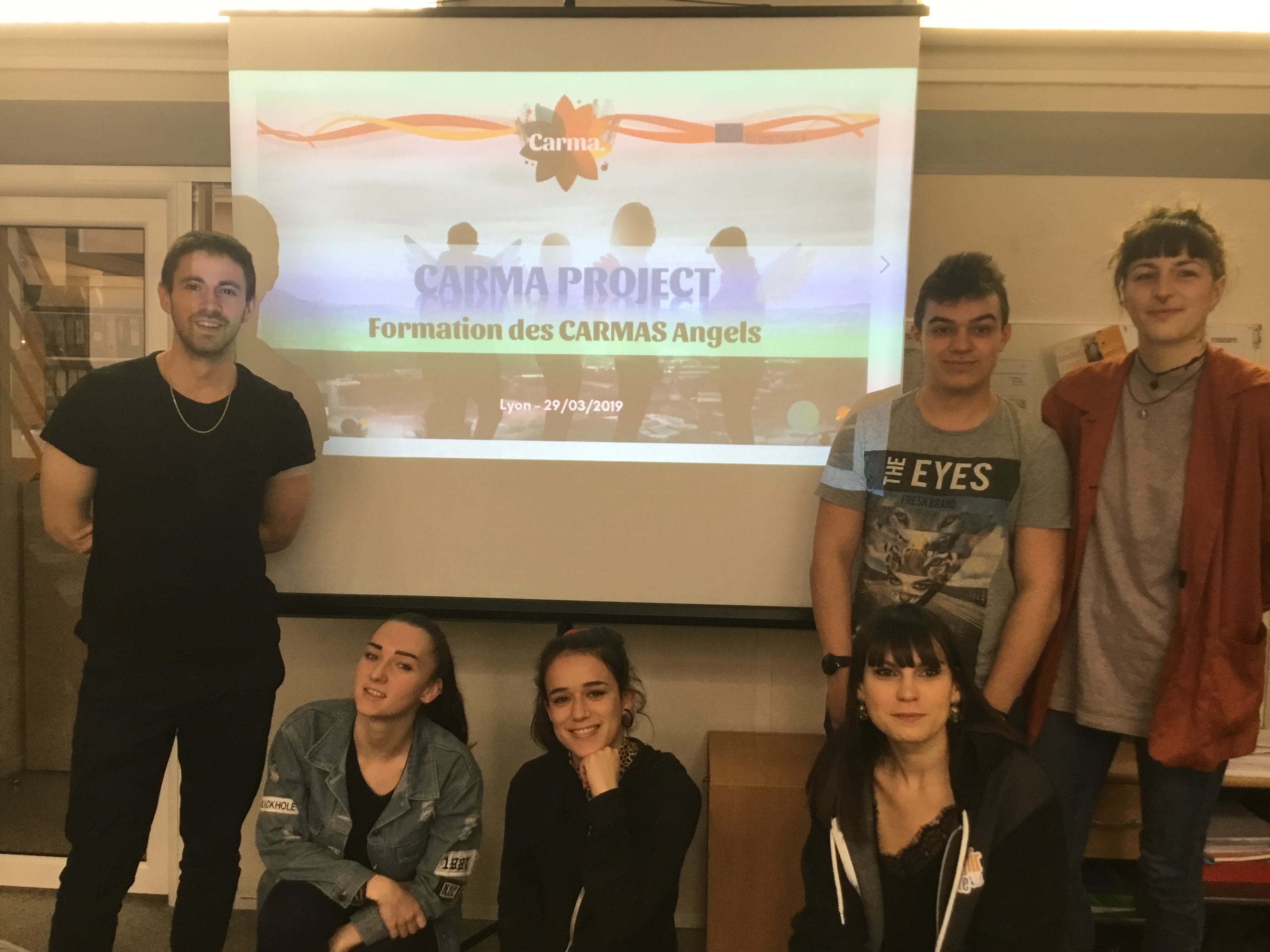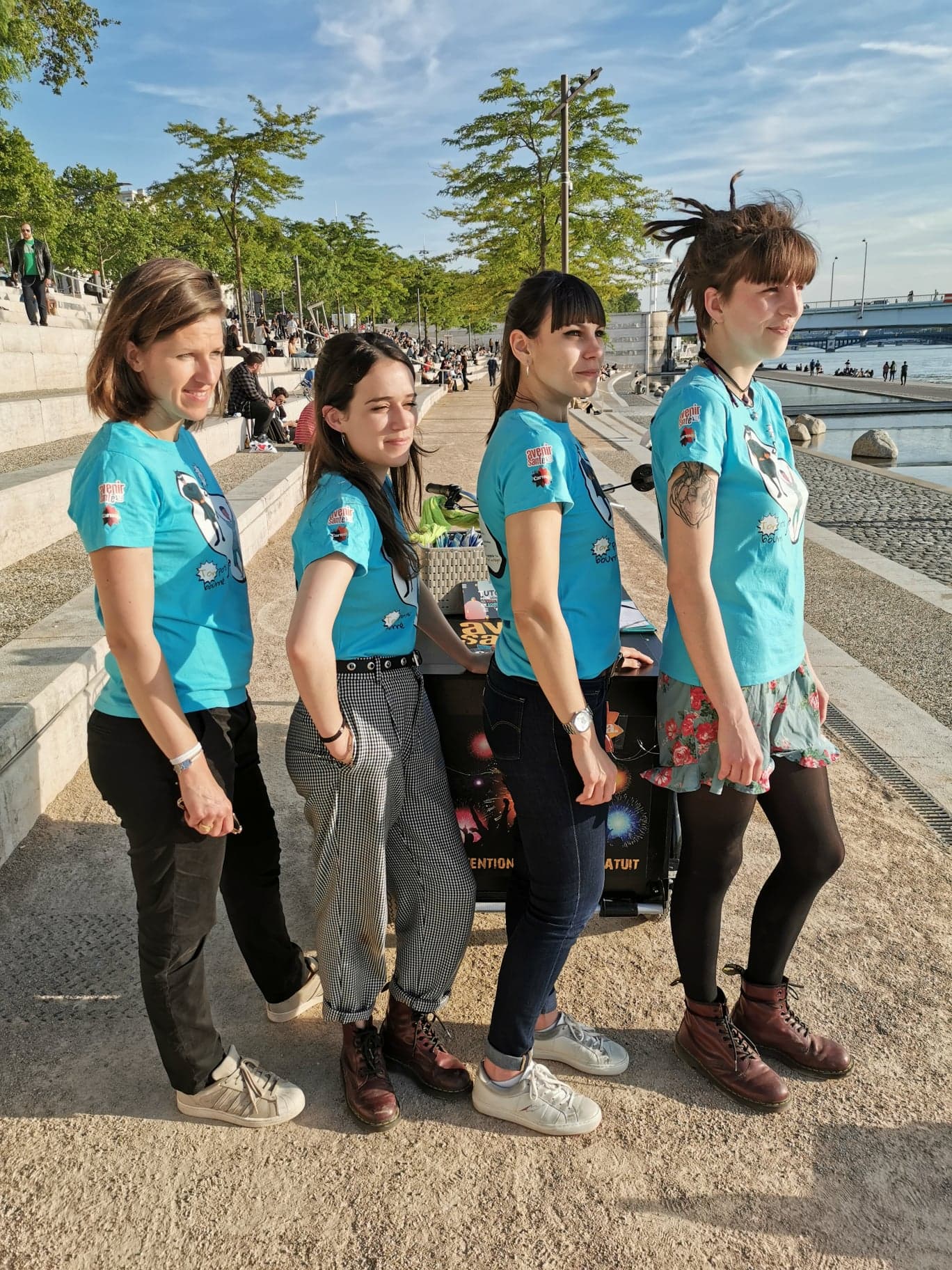 Actions in strategic locations
Carma Angels' places of intervention (banks of the Rhône, festivals) are located where drinks are often consumed in disposable plastic glasses. Not very ecological ! So to change that, the Carmas Angels have developed and handed to the young people met fun and informative eco-cups design with the ambition that this glass becomes their best evening ally.
For us, citizenship is synonymous with solidarity and management of friends / people who do not feel very good in the evening. But for that it is necessary to learn the right methods ! With this goal, we created a preventive Carma Angel t-shirt with the 5 essential tips in the back. We also developed a poster and flyer boards, stamps to spot buddies to manage and hats to protect themselves.
Finally, in terms of health, alcohol strips (allowing to have an idea of ​​the time to wait before taking the road according to its sex and its weight and the quantity of alcohol drunk) were personalized with the colors of the CARMA project.